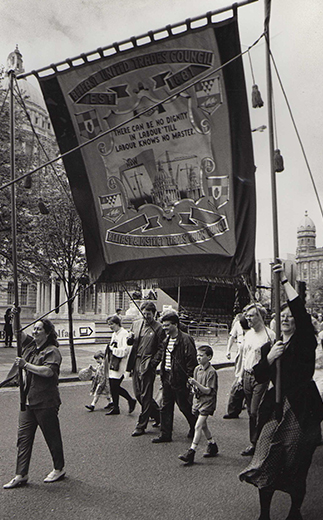 Welcome To
A Century of Women
This project, 'A Century of Women' is a collaborative venture by WOMEN'STEC and Reclaim the Agenda, developed in response to the general invisibility of women across historical narratives. The project aims to document women's contribution to society, including highlighting notable achievements and the social, economic, cultural and political impact key women have had in our society over the last century. The narrative is supported by biographies of the women highlighted, enabling readers have a peek at their interesting and often extraordinary life stories.
'A Century of Women' while an excellent historical resource, is also the foundation of something that has the potential to develop and grow; but for now, we are pleased to publish the first iteration on this website.
We are grateful to the advisory group and authors, Dr Margaret Ward, Dr Myrtle Hill and Lynda Walker. We are also grateful to the funder, The Heritage Lottery Fund.
The narrative is bolstered with new and archive video material. We are grateful to NvTv for their support with this project.
The Decades
The aim of this project is to highlight the contribution and achievements of women over the last century. To make the information accessible, 'A Century of Women' is divided into the decades that made up the last century. Each decade begins with an introduction and general information on the socio-economic and political context of the time. A timeline of key events is followed by a 'further reading' list for those who want to find out more.